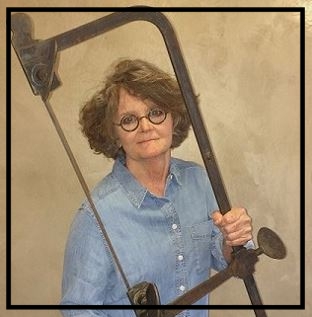 2018 New Mexico Women to Watch Nominee
Linda Threadgill
Linda Threadgill is currently working as an independent studio artist in Santa Fe, NM. She holds a Master of Fine Arts degree from Tyler School of Art in Philadelphia. She is a Fellow of the American Craft Council, recipient of a National Endowment for the Arts Individual Fellowship, and an Artisan Member of the Society of American Silversmiths. Her work is included in many public and private collections.

Threadgill is a Trustee Emerita of the American Craft Council and has served as a Board Member of the Society of North American Goldsmiths. She is professor Emerita of the University of Wisconsin-Whitewater, where she coordinated the Art Department Metals Program for 25 years. Her work includes contemporary hollow ware, sculpture, and fine jewelry. Her etching research in 1984 resulted in a process she has shared in over 80 national and international workshops and which is now in widespread use in both university and private studios.

To learn more about Linda, visit her website.